Keeping Busy
Submitted by
Lew Pitcher
on April 16, 2013 - 19:32
Spring is here, finally, and that means spring renovations.
The privacy screen behind the hot tub had seen better days. The Wisteria, while beautiful and shady, had torn apart the cedar lattice, and this was the spring to do something about it. It took a couple of days to get prepared, but I tore down the old lattice, shifted the Wisteria, and put up new lattice.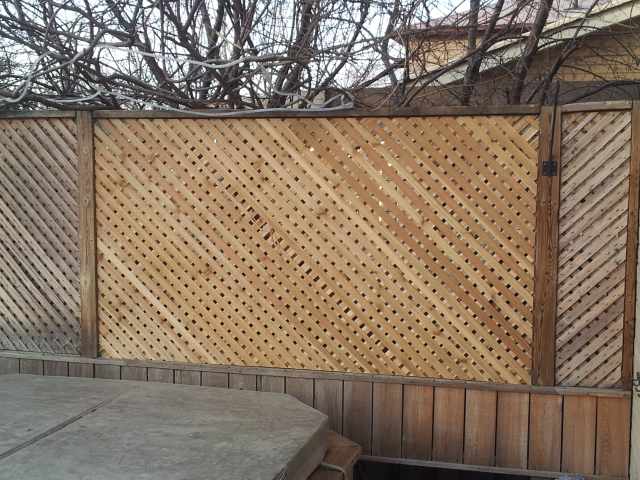 Next, I replaced the light in the dining room with a "crystal" chandelier that Terry and I bought earlier this month.


Now, on to cleaning windows, powerwashing the deck, and opening the hot tub. Spring, here I come!